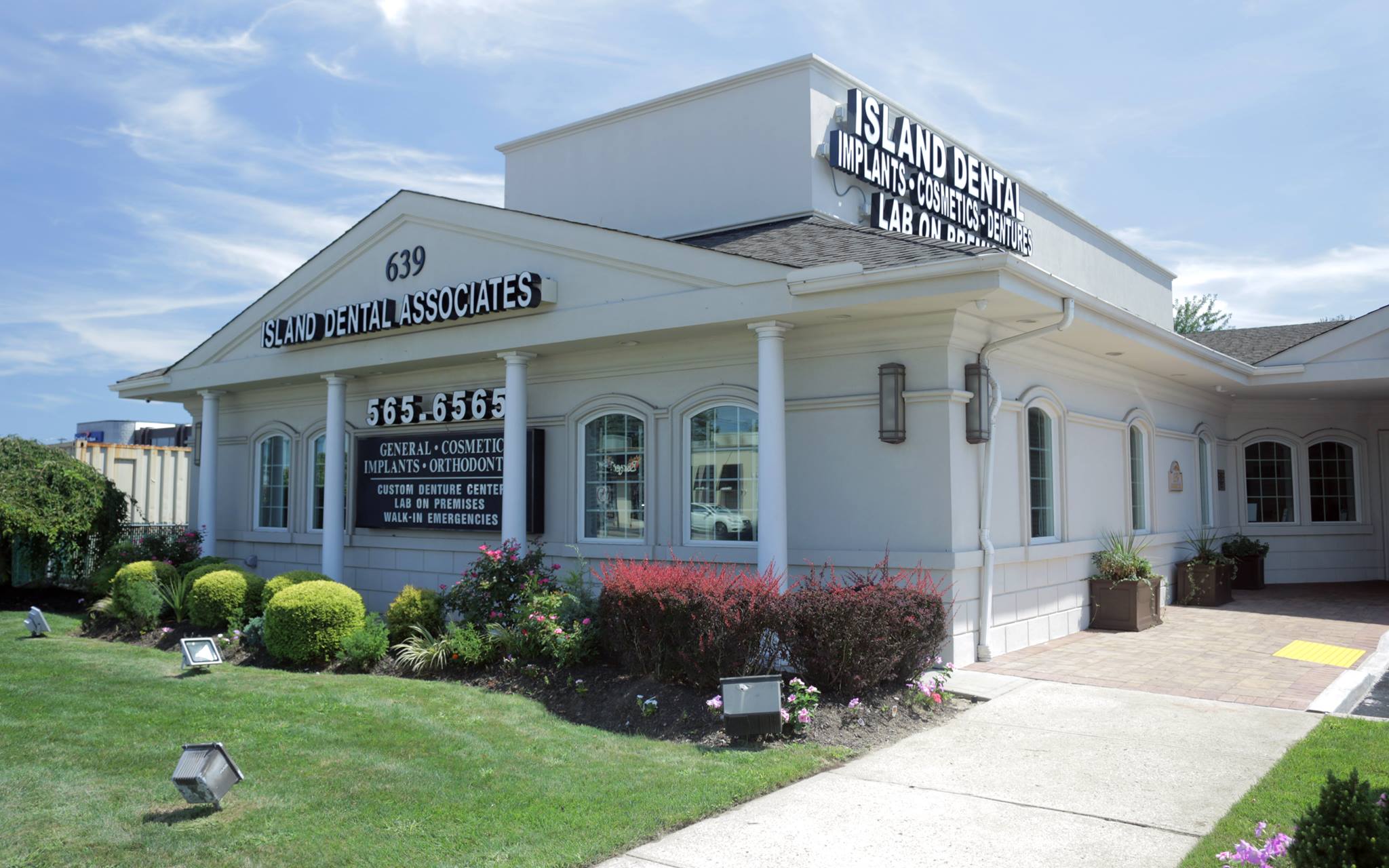 Island Dental Associates
639 Hempstead Turnpike, Franklin Square, NY 11010
---
---
Specialties
General Dentistry,
Orthodontist,
Pediatric,
Prosthodontics,
Pedodontist,
Oral Surgeon,
Hygienist,
Endodontist,
Geriatric Dentist,
Dental Anesthesiology,
Oral Medicine,
Services
Dental Cleaning,
New Patient Dental Exam ,
Invisalign,
Braces / Retainer,
Root Canal,
Wisdom Tooth Problem,
Tooth Decay,
Dental Pain,
Bad Breath / Halitosis,
Bleeding Gums,
Broken / Cracked Tooth,
CT Scan (Dental Scan),
Cavities,
Dental Bone Graft,
Dental X-Rays,
Filling,
Fluoride Treatment,
Gum Inflammation / Gingivitis,
Gum Lift,
Plaque / Tartar,
Scaling & Root Planning,
Sealant,
Sensitive Teeth,
Teeth Whitening,
Tooth Extraction,
Dental Implants,
Temporo-Mandibular Joint (TMJ) Pain,
Crown(s),
Dental Abscess,
Dental Implant Restoration,
Gum Surgery,
Internal Sinus Lift,
Laser Dental Treatment,
Sleep Apnea,
Oral Cancer Exam,
Osseous Surgery,
Periodontal Disease,
Periodontal Maintenance,
Teeth Grinding / Bruxism,
Crooked / Crowded Teeth,
Open Bite,
Overbite,
Under Bite,
Oral Biopsy,
Caries Risk Assessment,
Mouth guard,
Endodontic Retreatment,
Endodontic Surgery,
Bridge,
Dentures,
Inlay(s),
Veneers,
Nightguard ,
Lumineers,
Languages Spoken
English,
About Island Dental Associates
Island Dental Associates in Franklin Square, continuously strives to meet and exceed all of your expectations when it comes to dental care. Our goal is to make it convenient, affordable, and extremely comfortable for you to achieve the beautiful smile you want and deserve. Our Dentists and Onsite Dental Lab Technicians, work together as one team, under one roof. We utilize the latest technology for all treatments including general, cosmetic, implant and denture services. With us you can expect honesty, integrity, and gentle chair-side manners–qualities that ensure you feel at home the moment you walk through the doors of our office. At Island Dental Associates, your smile is our reputation. Visit our office, you'll be glad you chose us!
Reviews
Julia Rosario
My experience here has been amazing. This is the first dental office that I feel so welcomed, almost like family. I can honestly say that this is the first dental office that I haven't felt nervous at all. The doctors and staff are so professional and friendly. I highly recommend Island dental for all your dental needs
fiona and jules bffs
Dr mittle performed my needed procedure of placement of two implants. He explained everything before he started and again as he was working on them. He made me feel very comfortable and eased my anxieties of the procedure. The procedure was painless and easy to handle. The recovery, to my surprise, was painless. I anticipated a lot of pain considering what the procedure entails. I have never been happier and pleased with any other dental procedure. He is an outstanding dentist.
Helen Alamio
When I first came to Island Dental Gee met me at the desk. She put me at ease immediately. I had broken my bridge and I was without teeth in the front. From then on she was professional and very knowledgeable at her work. Dr. Weinstein and Gee are a perfect team. They adjusted my teeth as needed! I appreciated how sweet and comfortable Gee made me feel.
Micheal Anthony
I've been coming to Island dental since 2016. I enjoy getting my cleanings and dental work here. The staff is EXCELLENT ! Enza, Karla, and Denise at the front desk are very welcoming and provide great customer service. Maribel and DR. Goldberg are fantastic. Dr. Goldberg Understands his job very well and knows what he's doing I'm happy that I was under his care and I am pleased with my visit
Sandra Burwell
Dr. Goldenberg and staff are not only very polite but very knowledge. All of the staff that I have come in contact with has gone above and beyond for me. I have told several friends and family members about this wonderful dental office because I am so pleased. Highly recommend!